A Court of Wings and Ruin by Sarah J Maas
Series: A Court of Thorns and Roses
Published May 2nd 2017 by Bloomsbury USA Childrens
Genre: fantasy, romance, new adult, young adult
links: Goodreads | Amazon | Book Depository
rating: ★★★★★
summary:
A nightmare, I'd told Tamlin. I was the nightmare.

Feyre has returned to the Spring Court, determined to gather information on Tamlin's maneuverings and the invading king threatening to bring Prythian to its knees. But to do so she must play a deadly game of deceit—and one slip may spell doom not only for Feyre, but for her world as well. As war bears down upon them all, Feyre must decide who to trust amongst the dazzling and lethal High Lords—and hunt for allies in unexpected places.
∝
Let's start with what I loved about ACOWAR, the characters. It's always wonderful to meet The Court of Dreams once again, especially this time, we dive deeper into all of them. They are all still flawed and broken in their own ways but the dynamic between them is still as awesome as ever. I practically live on their banters.
Feyre has more spunk after being the High Lady of the Night Court, she's able to take matters in her own hands and became more badass. Though I do wish that there's more scenes of Feyre wielding her powers like in Velaris in ACOMAF. It just wasn't enough.
Rhysand is still as wonderful as ever, always ready to be sacrified for his family and his people. He sees Feyre as an equivalent, gives her options and trusts in her decisions.
Cassian and Nesta are the scene stealers. I can't help but seek out for their parts in the book. Both of them are full of sass and Nesta is still as guarded as ever. I bookmarked so many parts of them which I absolutely loved so that I can return to those pages anytime. My heart is full.
I feel really protective of Azriel out of a sudden in ACOWAR. I know he can take care of himself but seriously, I can't leave him alone, now more than ever. There has to be more screen book time for Az, he needs at least one POV chapter of his own.
Sometimes I feel that Mor is more of a sister to Feyre than Elain and Nesta. Although Amren didn't have many scenes, she had crucial ones, and I still find myself liking her and didn't feel like she was a filler character despite so little book time.
Romance-wise, I love Feysand but for ACOWAR, the IT-couple would be Cassian and Nesta. Nesta still as fearless and strong, sometimes too hot-headed, and still protective over Elain. I love their banters and interactions with each other. They are awfully similar. Both are fiercely protective of their family. I NEED MORE CASSIAN AND NESTA!!
Sarah J Maas added more complexity in not only the characters but also the plot. Lucien's story changed drastically in ACOWAR and I absolutely love it. The exploration of the different Courts and its High Lords made everything more interesting and fulfilling.
The start of the book was painfully slow, I was impatient and wanted Feysand to reunite immediately. But. Slower-paced scenes emphasize character development. Seeing them make mistakes and growing into better people are one of my favourite thing about reading. They are much relatable when they are flawed than perfectly crafted characters. I liked it in ACOWAR since there's so many characters that deserve their own moments.
The ending felt sloppy since things concluded very quickly and really conveniently. I'm not particularly excited or anticipating the next sequel/spin-off but I'll still read it.
I think Sarah J Maas took the readers' advice and comments about diversity in her books to heart. She made some improvements, and also made mistakes but, she's growing as a writer. I'm in no way dismissing the problematic parts of the book, but I'm also looking at the positive rep that's portrayed.
---
THAT'S THE END OF THE NON-SPOILER SECTION. do you love or dislike or it was just meh for you?
---
IMPORTANT:
one thing i must talk about is the representation of the LGBTQIA+ community. first thing first, if any of what i'm going to say is inaccurate or offensive, please do inform me, so that i can make adjustments. i've never dealt with situations like this, but i'm not going to ignore what others are saying so these are some problematic parts:
Mor's way of 'curing' herself with occasionally having sex with males when she prefers females
Helion being bi, and then liking threesome
dagdan and brannagh : "perhaps any sort of physical passion had long ago been drained away, alongside their souls." and "the two of them perhaps preferred no one's company but each other's. In whatever unholy capacity." these two sentences angered many in the book community and was taken as an offence against asexuality. to which, the second sentence, i thought was talking about incest instead of asexuality.
there have been many debates about the inaccurate and problematic representations of the LGBTQAP+ community, but while we are conversing about such issues, do also acknowledge the positive reps in the book. never dismiss the bad but also don't undermine the good. i've learnt this after joining the book community so i'm staying open-minded and am open to any discussion.
here's a review that i read that spoke to me which also talked about the rep in sarah j mass's books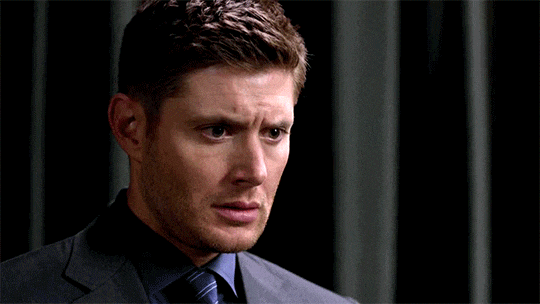 the inconsistency with feyre's powers was a problem for me. she was portrayed as a powerful high lady, with powers of all the high lords yet she could only witness her sisters fighting the king of hybern in the cauldron, and her powers were so easily nullified by poison used by the hybern twins.
also, i felt that feyre lost her fighting spirit. yes she did make a bargain with bryaxis and showed that she was worthy to the bone carver but whatever she had in her while defending velaris in acomaf and the summer court in acowar was gone. she didn't participate the battles even from afar. she could have used her powers but she didn't. it was really disappointing.
gapsed so loudly when the bone carver died. i wasn't expecting his death to be so painful and emotional to me, even though i only knew him for those couple of pages. and the suriel, the moment when feyre said that the suriel was a dreamer, my heart broke.
.. Not just for kindness… but because it was a dreamer.
and that part when feyre's father comes in with an armada and when i found out he named the ships with his three daughters' name, i lost it. when amren sacrificed herself, and varian was begging her. HOW DO I LIVE ANYMORE????
how can i not talk about lucien going through calanmai with ianthe. wtf, he does not deserve this okay?! i doubletake when feyre found out lucien had to replace tamlin because tamlin didn't want. it's worse than tamlin and ianthe. T.T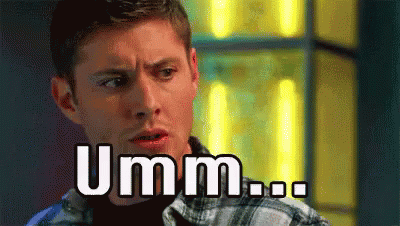 wow the thing that i feared most happened. which is rhys dying, fml, i KNEW IT!! but there was no way sarah j maas will kill such a vital character in this series. no bloody way. and thank god, he came back, if not i would be devastated as heck. as much as i hate the thought of rhys dying, the way to resurrect him was unoriginal. it kind of underwhelmed feyre's death. if the high lords can just bring back the dead like that every time it totally lost its magic.
omg my heart sang when amren came back, NOBODY IN THE FAM DIED. YAY!! i was relieved that nobody closed to my heart died but the ending wasn't realistic for me.
i expected some of the romances in the series would've been settled and some ships would sail by the end of acowar but no, there seem to be more problems than ever. graysen was horrible to elain, lucien is still miles away from winning elain's heart. but, i did like elain and az's friendship, and that moment when rhys said az never let any other person touch truth-teller before, i was melting. az is such a sweetie.
now that we find out about mor's preference, my dreams of az and mor have been dashed. my ship has sunk.
sexual scenes of feysand: some redundant. but i love their chemistry.
favourite scenes:
feyre giving dagdan, brannagh and ianthe what they deserve. + leading ianthe to the weaver's cottage. YAS.
varian and amren. when he came running towards her, and they just walked off kissing. SO MUCH EMOTIONS. + when cassian said that amren has grown attached to her blood rubies & varian smiled. WHAT IS THIS I'M FEELING OMG.
elain and nesta killing king of hybern. sister power!!
cassian and nesta.
winter court has white foxes in their camp. (i bet they are really cuddly)
That's the end of the review! If you've read till the end, you're awesomeeeeeee! THUMBS UP FOR YOU!
---
there's many mixed reviews surrounding the book but in general, i liked it. Let me know what you think about ACOWAR!
---

(my aesthetic for a court of wings and ruin)
"We — Rhys, Cass, and I — will occasionally remind  each other that we think to be our greatest weakness can sometimes be our biggest strengh. And that the most unlikely person can alter the course of history."
love.belle.