Lord of Shadows by Cassandra Clare
Series: The Dark Artifices
Published May 23rd 2017 by Margaret K. McElderry Books
Genre: romance, young adult, fantasy, fey, vampires, werewolf, warlocks, paranormal, angels, demons
links: Goodreads | Amazon | Book Depository
rating: ★★★★★
summary:
Would you trade your soul mate for your soul?

A Shadowhunter's life is bound by duty. Constrained by honor. The word of a Shadowhunter is a solemn pledge, and no vow is more sacred than the vow that binds parabatai, warrior partners—sworn to fight together, die together, but never to fall in love.

Emma Carstairs has learned that the love she shares with her parabatai, Julian Blackthorn, isn't just forbidden—it could destroy them both. She knows she should run from Julian. But how can she when the Blackthorns are threatened by enemies on all sides?

Their only hope is the Black Volume of the Dead, a spell book of terrible power. Everyone wants it. Only the Blackthorns can find it. Spurred on by a dark bargain with the Seelie Queen, Emma; her best friend, Cristina; and Mark and Julian Blackthorn journey into the Courts of Faerie, where glittering revels hide bloody danger and no promise can be trusted. Meanwhile, rising tension between Shadowhunters and Downworlders has produced the Cohort, an extremist group of Shadowhunters dedicated to registering Downworlders and "unsuitable" Nephilim. They'll do anything in their power to expose Julian's secrets and take the Los Angeles Institute for their own.

When Downworlders turn against the Clave, a new threat rises in the form of the Lord of Shadows—the Unseelie King, who sends his greatest warriors to slaughter those with Blackthorn blood and seize the Black Volume. As dangers close in, Julian devises a risky scheme that depends on the cooperation of an unpredictable enemy. But success may come with a price he and Emma cannot even imagine, one that will bring with it a reckoning of blood that could have repercussions for everyone and everything they hold dear.
∝
You need to read Lord of Shadows ASAP!
I'm in love. Cassandra Clare has done it again. IT IS SO GOOD! The humor is on point, when is it ever not? The plot is as amazing as ever. Cassie Clare's writing UNDEFEATABLE. The book wasn't centered on just Emma and Julian, but the whole of the Blackthorn family and people associated with them. I was afraid that it would be messy and incoherent, but Cassandra Clare managed to do it flawlessly while weaving all the sub-plots together.
A little warning, I'll be singing high praises for Lord of Shadows throughout the review. That's how much I love it.
Lord of Shadows focused more on the Clave, and the bigoted and shameless people who comes along with bad leadership and also about family relations, and each individual characters. We dove deeper into Faerie which was fascinating to read about. They are always pictured as horrible beings and now we are experiencing that in their homeland. Faeries are pretty cool when they aren't plotting the demise of the rest of the world.
Cassandra Clare has created such diverse and complex characters throughout all her series so without a doubt, it continues in the second installment of TDA. In Lord of Shadows, she magnified and concentrated on the characters. A few that I came to appreciate are Diana Wayburn, Gwyn, Ty and Livvy and Kit as a trio, and surprisingly Kieran.
Julian is still the same. Compelling, manipulative, protective, willing to sacrifice anything and anyone for his family. Emma is still the fierce female warrior.
Other than new characters, we also see the old characters from The Mortal Instruments and The Infernal Devices. It was so nostalgic to see references to the TID characters.
To be honest, I'm still quite numb even though I finished LoS a few weeks ago. I'm still trying to get over everything that happened and how utterly upset I am. The ending made me so anxious, I knew something big would happen but not like this. I'm filled with angst and sorrow and I just want to hug everyone and protect them.
Cassandra Clare took bold risks in LoS, some that other authors might not be daring to. I love her for that, even when it brings me pain. It shows that she's a phenomenal writer.
---
LET ME KNOW WHAT YOU THINK ABOUT LORD OF SHADOWS! It's potentially one of my favourite books ever.
---
WE NEED TO TALK ABOUT THIS. the ending, fuuuuuuu. can you imagine my horror when annabel stabbed robert and then livvy? firstly, robert did nothing wrong okay annabel, he was trying to help you. they all were! but you panicked and then you stabbed livvy. SHE'S ONLY FIFTEEN YOU ASSHOLE. and julian's reaction.. his despair after witnessing his baby sister's death, and ty who fainted because he couldn't handle that his twin is gone. i was a mess. i closed the book and ended the story but the tears wouldn't stop. // the blackthorn reunion just happened for what feels like 5 seconds and then livvy's gone?!
i knew cortana was powerful, i knew that it could cut through anything but i didn't know it could smash THE MORTAL SWORD INTO PIECES. MY MIND IS BLOWN. omfg. emma is going to get into so much trouble, the clave isn't gonna let it go easily. oh and now robert can't help with the parabatai problem… WELL DONE ANNABEL. UGH.
annabel blackthorn. she had been tortured in that tombstone by malcolm for five years, and then brought back to life to kill him. (good job annabel, i expected that to happen) but i didn't expect her to fly into panic mode and go into a killing rage when magnus wasn't there to give her protection. i loved that ty's letter brought her to the blackthorns, and then she trusted julian because ty conveyed julian's love and protectiveness towards his family. but that last scene will forever haunt me. she killed her own blackthorn blood. she's so powerful with the black volume and now she's in the hands of the unseelie king. i'm afraid of what might happen.
unseelie king. he's kind of cool. dark, powerful and semi-beautiful on the outside but just cold-hearted and ugly in the inside. the scene where julian threatened to kill erec and the king showed fear. seriously, only julian can make the malicious king feel afraid. HA. LOVE IT.
emma killed a rider. i can't comprehend how amazing she is. i know part of why is because she had cortana but she has the skill of a warrior. AND I LOVE HER FOR THAT.
i hope dru won't be manipulated by diego. i'm really praying that he's one of the good guys too. he's so shady now. i don't know if i can believe him. well, he better not, if not mama bear julian is going to come after him.
now, zara and the things that comes spilling out of her mouth.. she was a nightmare and horrible bitch. some of the centuarions too. wtf? they got to go. seriously. DO YOUR OWN LAUNDARY YOU LAZY PEOPLE.
diana-gwyn: i came to feel protective over diana in los. we all knew that she was hiding something from the blackthorns and there's always the lingering suspicion of whether we can trust her. i thought it was something shady, like maybe she was going to betray them but no. it was so painful to hide who she really is to the public, and i'm so happy that she opened up to gwyn who is surprisingly a sweetheart. // the scenes where gwyn flirts with diana were hilarious and so freaking cute.
let's just say, i was relived when the whole mark-and-emma-why-lie thing never happened, and their fake relationship ended pretty early in the book. i was afraid there would be a love triangle, and i had to struggle with my urge to fling the book across the room if there were one.
mark, cristina and kieran: which couple do you ship most? kieran has changed for the better in los. i no longer dislike him for what he did to them in lady midnight. he had his sufferings. the three of them seem to be dancing around their feelings. their feelings for each other may not be love love but companionship? respect? honor? simply friendship? // i really liked cristina and mark, i think they balanced out really well.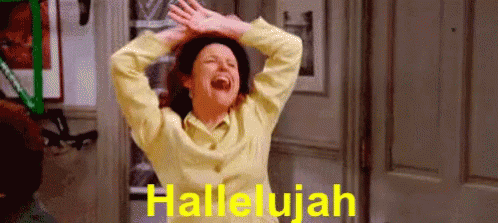 emma-julian: the tension was palpable. damn. i loved when they spent alone time together at malcolm's house. just the two of them, feeling like friends and parabatai again, working together and fighting alongside each other. but their feelings for each other persisted. EMMA FINALLY TOLD HIM ABOUT THE CURSE!!! HALLELUJAH! seeing them avoid each other before that was tough, seeing them resisting their attraction to each other hurt. OH, and how can i not mention that MAGNUS WALKED IN ON THEM. omg. precious magnus. i'm so fond of him. reminds me so much of the scene in tid. full on cackled at that awkward moment. i can't….
kit-ty-livvy: where do i even start? the kiss between kit and livvy was a wtf moment…. i didn't see it coming, didn't want it to happen.. nope nope nope. i was excited and nervous when they go on mission. the decision to go to the night market was a poor choice. but i'm curious about who's shade. (bets on ragnor fell anyone?)
i loved that livvy and ty accepted kit easily into their twin bond. they didn't feel uncomfortable or as if there was a intruder. kit's shadowhunter instincts just came like a snap of the fingers. i enjoyed reading him fend off demons and then coming to terms with the fact that he is a shadowhunter. he went from absolutely rejecting the idea of a shadowhunter in the beginning to accepting that he's a herondale at the end. it was awesome.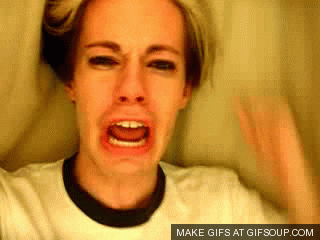 clary-jace: this couple is going to kill me. when clary told emma that she refused jace's proposal because she was going to die and soon. I WAS HORRIFIED AND IN UTTER DESPAIR. i can't okay. cassandra clare, i'm pleading you, please don't kill off any of my beloved characters from the other series. i can't handle that. jace and clary needs to get married and have babies so that max and rafael have nieces/nephews to play with. JACE NEEDS TO BLOODY KNOW! // there's a short story of jace and clary in faerieland during los in cassie's tumblr, check it out. it almost tore me to pieces. // OH AND WHEN CLARY GAVE KIT THE HERONDALE RING. fml. the sadness on jace's face. protect these precious babies please.
also, the weapon jace and clary are finding. SEBASTIAN AND SEELIE QUEEN'S BABY!!!!!!!!!!!!!!!!! no doubts in my mind.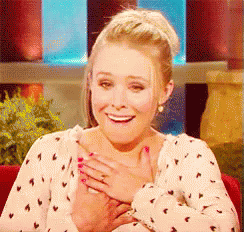 them talking about will herondale and james herondale felt like everthing to me. and jessamine!!!!!! the conversation between kit and jessamine were hilarious. jessamine is the protector of the london institute, i tear up every time i think of her. she's still so sassy and mighty as a ghost. it's impossible to not chuckle at some of the things she says. //
alec and magnus' interactions with their kids. I NEED MORE.
if you're still here by the end of this rambling spoiler section, here's a cookie for you. i need somebody to talk to about this amazing book. at least until queen of air and darkness comes out which is a two years wait. the thought of it is making me upset.
LET ME KNOW YOUR THOUGHTS ON LOS, I WANT TO KNOW!
"You matter to the Shadowhunters," said Alec.
"You're a Herondale. That'll never be nothing."