Six of Crows by Leigh Bardugo
Series: Six of Crows
Published September 29th 2015 by Henry Holt and Company
Genre: fantasy, young adult
links: Goodreads | Amazon | Book Depository
rating: ★★★★★
summary:
Criminal prodigy Kaz Brekker has been offered wealth beyond his wildest dreams. But to claim it, he'll have to pull off a seemingly impossible heist:

Break into the notorious Ice Court
(a military stronghold that has never been breached)

Retrieve a hostage
(who could unleash magical havoc on the world)

Survive long enough to collect his reward
(and spend it)

Kaz needs a crew desperate enough to take on this suicide mission and dangerous enough to get the job done – and he knows exactly who: six of the deadliest outcasts the city has to offer. Together, they just might be unstoppable – if they don't kill each other first.
∝
absolutely and definitely and infinitely in love with six of crows. let's start with what i loved the most – the characters. I loved the dynamics of the whole crew. They started off really messy and off-rhythm with each other. As soon as things get more serious, they instinctively integrated with each other and cooperated with amazing teamwork.
Kaz Brekker, I finally comprehend the hype of him, why everyone liked him. He's ruthless and merciless but he's also flawed and has vulnerabilites. Built such a reputation for himself within a few years, learnt to be independent and the cruelty of the world at a young age. Liked Inej instantly when she first appeared. She's a dependable spymaster and doesn't let anyone bring her down. Kaz trusts her immensely to do her job well.
Matthias is a grumpy grandpa which his past contributed to. He's so serious all the time, and full of suspicions of the rest of the crew. Nina's a powerful Grisha Heartrender and plus point, she loves food. I love her, already.
Jesper is the sharpshooter in the crew. He has his own secrets, a gambler and a loud mouth but he's also the most humorous and the joker in the group. Wylan is naive, intelligent, artistic and deserves much much more. I need his POV badly.
Leigh Bardugo sure knows how to write epic scenes. Those action scenes came with so much tension, the suspense put me on edge and sweat out bullets. I was so sure that one of them might die since they were infiltrating an impenetrable fortress. SAINTS. BLESS THEM.
Six of Crows is written in third person and with multiple POVs. It was such a personal experience reading their own responses and emotions and thought process throughout everything. Writing in this format can cause major confusion or can potentially ruin the fun or throw off the pace of the book, but Leigh Bardugo managed it perfectly.
The plot is incredible well-written, enthralling and exhilirating. The nonstop happenings can give me a whiplash but so much funnnn. Loved every aspect of the heist, each of them have their own speciality and are useful in different situations.
Initially it might be a little tough getting used to the Grishaverse language but it improves after a while. It was the same for me when I read the Shadow and Bone trilogy too.
Many have said that SoC is muuuuuuuuuch better than Shadow and Bone, and you might be sick of hearing that, but it's SO TRUE! The evolution and progress of Leigh's writing skills is incredible.
---
LET ME KNOW WHAT YOU THINK OF SIX OF CROWS! It's easily one of my favourite of the year.
---
OTPs: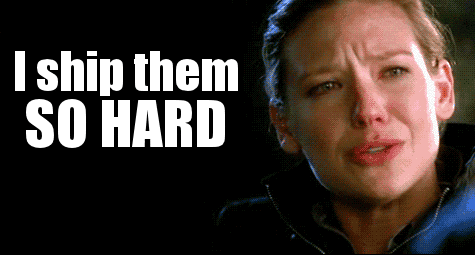 Nina and Matthias: I'm cheering for these two, I can't help it, they are so cute!! They had such a tough past together, but so compatible. Nina can bring out the fun in Matthias with her exuberant nature.
Kaz and Inej: the 'my girl' and 'it's as if it's the first time he's seen you' scenes are LIFE OKAY. I don't know how uncaring Kaz can make me feel so much for him.
Wylan and Jesper: I didn't see this couple coming but THEY ARE SO FUN AND CUTE TOGETHER.!!!!! oh gosh, these feelings.
let's talk about van eck. he is an asshole and a jerk, and all the negative adjectives in the dictionary. even that doesn't do justice to what he thinks of and did to his biological son. i can't believe he threw out his talented son, wylan, just because he's illiterate. wylan's better off with the crew anyway. ugh.
it was interesting to see kaz falter throughout the book. not just once and not just twice. he has his vulnerabilities and his scars and his own horrors and nightmares. he relives them every time something triggers it. like the one with the truck of slaves and seeing pekka every time causing flashbacks of his brothers to haunt him. all these messes with his intricate plans. shows that despite everyone calling him 'dirtyhands' and 'demon', he's still a human. a 17 year old boy who faced despair and unfairness at a young age.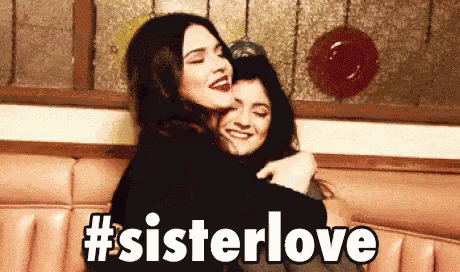 the sisterly love between inej and nina is a fresh breath of air amongst all the planning and chaos. they are of different country yet still managed to help each other and support and care. there's no discrimination between the two of them.
jesper is the comic relief amongst the chaos. i really liked his character minus the gambling problem. can't help but feel disappointed that jesper was the one who outed them to the dime lions/black tips that he was going to be rich soon. that caused inej's almost death.
really curious why there's no wylan pov in six of crows. it was suddenly weird to read about what he's doing through jesper's pov, but i loved their interactions so it was fine.
it's peculiar how much fjerdans hate grisha but most of the ice court are built upon grisha powers. wonder what happened there. who built the ice court, was it for the fjerdan or did they conquer it from the grisha who were there first.
favourite scenes:
whole heist was awesome
inej stealing heleen's famous diamond choker. lmao, i love herrrrr

"You have crumbs on your cleavage."
"Don't care," she said, taking another bite of cake. "So hungry."

looooooove Nina so much.

Brekker's lips quirked. "I'll just hire Matthias' ghost to kick your ghost's ass."
"My ghost won't associate with your ghost," Matthias said primly, and then wondered if the sea air was rotting his brain.

I cackled so much.
the six of crows crew sounded overly wise in my head, so most of the time i'm picturing them as 20+ year olds rather than 16 year olds. kaz has such great foresight, he knows who to recurit into the crew and has hold on them which is blackmail but it's really cool. & how he had a decoy 'ferolind' ready to be exploded.
That's the end of my Six of Crows review + discussion!
A good magician wasn't much different from a proper thief.