Clockwork Prince by Cassandra Clare
Series: The Infernal Devices
Published December 6th 2011 by Simon & Schuster, Margaret K. McElderry
Genre: romance, young adult, fantasy, paranormal, steampunk
links: Goodreads | Amazon | Book Depository
rating: ★★★★★
summary:
In the magical underworld of Victorian London, Tessa Gray has at last found safety with the Shadowhunters. But that safety proves fleeting when rogue forces in the Clave plot to see her protector, Charlotte, replaced as head of the Institute. If Charlotte loses her position, Tessa will be out on the street—and easy prey for the mysterious Magister, who wants to use Tessa's powers for his own dark ends.

With the help of the handsome, self-destructive Will and the fiercely devoted Jem, Tessa discovers that the Magister's war on the Shadowhunters is deeply personal. He blames them for a long-ago tragedy that shattered his life. To unravel the secrets of the past, the trio journeys from mist-shrouded Yorkshire to a manor house that holds untold horrors, from the slums of London to an enchanted ballroom where Tessa discovers that the truth of her parentage is more sinister than she had imagined. When they encounter a clockwork demon bearing a warning for Will, they realize that the Magister himself knows their every move—and that one of their own has betrayed them.

Tessa finds her heart drawn more and more to Jem, but her longing for Will, despite his dark moods, continues to unsettle her. But something is changing in Will—the wall he has built around himself is crumbling. Could finding the Magister free Will from his secrets and give Tessa the answers about who she is and what she was born to do?

As their dangerous search for the Magister and the truth leads the friends into peril, Tessa learns that when love and lies are mixed, they can corrupt even the purest heart.
∝
Damn, this book hit me hard and mercilessly. I can't fathom how Cassandra Clare comes up with such dynamic groups in all her novels. As always, her writing is impeccable and the plot is well thought out.
It was in Clockwork Prince when I decided that Will Herondale was worth the time and emotional involvement I had invested in reading The Infernal Devices. He was such a rude yet occasionally sweet boy in Clockwork Angel; his emotions were everywhere, he was sending mixed signals to Tessa and always acting silly or seemed like he's out rebelling in the night. We finally know the reason behind his behaviour and I was absolutely heartbroken. I remember crying really hard when I first read Clockwork Prince, I sort of miss not knowing.
Jessamine Lovelace, she is such a major brat. She got so blindsided by her wilfulness
to leave behind all her Shadowhunter traits and lands herself into deep trouble. I remember the first time when I read Clockwork Prince, the major takeaway was that I didn't like Jessamine, not even a single bit. She annoyed me to no end and was plain naive.
I loved the involvement of the Lightwoods, especially Gabriel and Gideon. Gabriel can be a little snobby but it's obvious that he loves his family and is undoubtedly vulnerable inside. Gideon is the dependable one, I loved that he was so determined and made profound choices.
In Clockwork Angel, the relationship that was developing quickly was between Tessa and Will. However, in Clockwork Prince, it was Tessa and Jem. Usually I really dislike love triangles in books, but with Tessa, Will and Jem, I don't even care. The two love interests are perfect for Tessa. All of them deserve love. I'm going to let Sophie explain how I feel.
"… Master Will has always been the brighter burning star, the one to catch attention – but Jem is a steady flame, unwavering and honest…"
The whole setting of Victorian times was really intriguing. I fell in love with the Victorian era because of The Infernal Devices. Though I can forgo the corsets and puffy dresses, give me some pants or shorts thankyousomuch.
---
COMING UP IS THE SPOILER SECTION OF THE REVIEW! LET ME KNOW WHAT YOU THINK ABOUT CLOCKWORK PRINCE
---
that moment when Will knew about Benedict's demon pox condition and burst out with his song/poem was my favourite part. i couldn't stop laughing.
i love will herondale because:
"Will," Tessa said firmly. "Do you care more about the plan being enacted or about getting credit first?"
Will pointed a finger at her. "That," he said. "The second one."
and then this:
"I did it because I love you!" he half-shouted, and then, as if registering the shocked look on her face, he said in a more subdued voice. "I love you, Tessa, and i have loved you, almost since the moment I met you."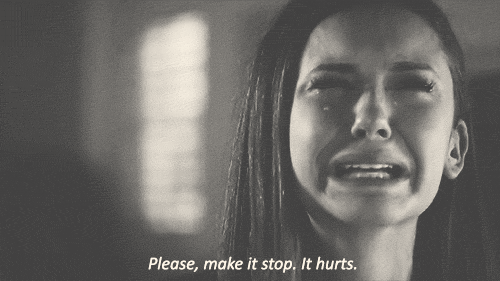 when Will suddenly saw cecily and broke down, i was right behind him. i was a mess reading that scene. gosh.. to think that he wasn't cursed for the past five years, pushing everyone away, leaving his family, and refusing to love anyone but jem. his guilt towards loving jem because jem is dying. oh my heart. ): the relief in his face when he found out there wasn't any curse, the hope that he will have a life with tessa but to be turned down after she told him that she's engaged to jem. fml.
henry and charlotte are OTP in clockwork prince. I'M SO IN LOVE WITH THEM. henry is so sweet when he doesn't have his head in his invention. charlotte is such a tough female when it comes to the institute but so soft and unsure when it comes to henry.
"You are not plain," Henry said, his face still blazing. "You are beautiful. And I didn't ask your father if I could marry you out of duty, I did it because I loved you. I've always loved you. I'm your husband."
jessamine jessamine jessamine.. she has irked me ever since book one, and though her comments and behavior is annoying as ever, i didn't expect her to be so naive. she freaking married nate and decided to betray her shadowhunter family for someone who isn't even close to loving her. guess love is blind. jessamine, if he's so willing to put his sister into dire situations just to rise up with power and killing his biological mother, he can easily betray or cast you aside once he's done with you. you're just a pawn in their game.
also, how can i not talk about this… magnus walking into tessa and Will. LOL. i love magnus, but poor him. *cry laugh face*
i loved when jem proposed to tessa. it was so sweet and heartbreaking at the same time because he's dying. THEY ARE GETTING MARRIED!!! MY HEART IS SO FULL. jem is such a sweetheart, and his whole speech just made me SWOON
"Your place is with me," Jem said. "It always will be."
"What do you mean?"
He flushed, the color dark against his pale skin. "I mean," he said, "Tessa Grey, will you do me the honour of becoming my wife?"
something's going on with aloysius starkweather… his reaction to tessa is suspicious and to adele is also very weird. there must be a link between them.
i can't wait for the last hours trilogy after reading about tatiana's infatuation with will herondale. it's really humiliating how will exposed her puppy love. AND CHARLOTTE AND HENRY'S BABY BOY!! so happppppyyyyy
and then BA BAMMMM, cecily is at the institute!
SPOILER FOR LORD OF SHADOW:
is the shade that helped the trio in los, the shade in clockwork prince? I'M SO CURIOUS UGH.
that's the end of my review, i really love the infernal devices. it's as amazing as the first time i read the series.
If Jem died, she could not help but feel, he would take all that was still human about Will with him when he went.